Services //
Project Cargo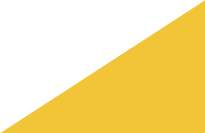 Complex as it is, project cargo does not fit into standard dimensions or weight restrictions, which is why it requires a specialist freight forwarder to manage the shipment. Project cargo often requires specialist moving, lifting, carrying equipment and the planning of the project is complex too, not only does it take a team of local experts, but also global associates with a hands-on attitude to ensure the cargo is handled responsibly. Beyond the normal freight forwarding shipping procedures many other factors must be taken into consideration, such as exceptional dimensions & weight, critical aspects, a need for specialized transit, risk factors, loading/unloading procedures, onboard arrangements and always a contingency plan.
Over the last 25 years Eurogate Logistics have built up a wealth of project shipping experience in the oil and gas, mining and telecoms industries. From the mines and oil fields of central Asia to telecoms projects in Africa, we've carried cargo ranging from building components and out-of-gauge machinery to vehicles and critical express shipments.
Eurogate Logistics' specialist project teams are ideally placed to service even the most remote corners of the world and we're experts when it comes to moving out-of-gauge cargo.
Customers can depend on our reliable, competitively-priced services and Eurogate Logistics offers a complete range of solutions, underpinned by our ISO accredited procedures.
These solutions include:
+ Project planning.
+ Technical drawing.
+ Out-of-gauge permit procurement.
+ Heavy lift.
+ Air and sea chartering.
+ Eurogate Logistics is a member of XLP with a worldwide network.
XLP Project members are uniquely qualified in heavy lifting and transportation whether by ocean, air or overland transport. All the members are well-known in their home markets and have been involved in OOG/Projects for many years and are truly trusted professionals. By joining this network of like-minded professionals, it has enabled Eurogate to give a truly Worldwide Service to our customers in the UK and in Europe.
Eurogate customer service is strongly supported by our
+ Experienced,
+ Multilingual,
+ Reliable personnel with a hands-on and fast approach.
We have personnel available to visit sites and discuss solutions. Eurogate Logistics has dedicated teams based in Scotland and England, who are on hand to discuss complex cargo requirements and advise accordingly. This team is supported by Eurogate Logistics' other OOG specialists based in our Polish, Czech, Hungarian and Russian offices. When needed, we can arrange to build / alter any en-route constructions in order to provide a fail-safe delivery.
Our customer service solutions
Customised reporting system if required
SOP preparation if required
Track and trace if required
Information flow management
In order to maintain the constant and consistent quality of our services, we regularly review customer satisfaction and our standardized freight forwarding processes, particularly in terms of speed, accuracy and reliability. ISO 9001, IATA CASS, IFLN, PCN.