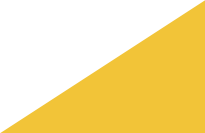 In addition to our dedicated overland trailer services, Eurogate Logistics is also able to offer multimodal, tailor made solutions. These solutions combine road, rail and sea on container services throughout UK, Europe and Central Asia. We have the experience and the knowledge to combine all three transportation methods and offer our customers a secure, cost effective and environmentally sustainable solution to their transport requirements.
Europe
Regular UK rail departures feed into daily ferry departures to the Continent.
Increased number of hubs on the Continent to facilitate quick and effective onward distribution by rail and road.
Overall improved transit times.
Eastern European destinations
Daily North Sea crossing to and from Eastern European destinations.
Through service to Hungary, Poland, Romania, the Czech & Slovak Republics, Slovenia and Croatia.
40ft pallet-wide super cube containers.

M

aximum loading capacity 30 pallets up to 2.55m high.
Baltic states & C.I.S. destinations
20ft and 40ft standard containers available.
Through services using Trans-Siberian and Trans Caucasian rail routes.
Serving destinations in the Baltic States, the Ukraine and Central Asian countries – Azerbaijan, Kazakhstan, Uzbekistan, Turkmenistan, Kyrgyzstan, Tajikistan.
Regular rail wagon transit updates.
Our customer service solutions
Customised reporting system if required
SOP preparation if required
Information flow management