Services //
Project Cargo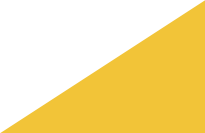 Complex as it is, project cargo does not fit into standard dimensions or weight restrictions, which is why it requires a specialist freight forwarder to manage the shipment. Project cargo often requires specialist moving, lifting, carrying equipment and the planning of the project is complex too, not only does it take a team of local experts, but also global associates with a hands-on attitude to ensure the cargo is handled responsibly. Beyond the normal freight forwarding shipping procedures many other factors must be taken into consideration, such as exceptional dimensions & weight, critical aspects, a need for specialized transit, risk factors, loading/unloading procedures, onboard arrangements and always a contingency plan.
Our customer service solutions
Customised reporting system if required
SOP preparation if required
Track and trace if required
Information flow management
In order to maintain the constant and consistent quality of our services, we regularly review customer satisfaction and our standardized freight forwarding processes, particularly in terms of speed, accuracy and reliability. ISO 9001, IATA CASS, IFLN, PCN.