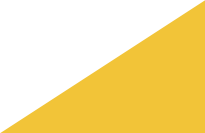 Eurogate Logistics provides road freight and delivery of LTL shipments to any country within Europe and the CIS states.
A part load is the same as a full load in all aspects, except its volume, which is less than a full truck load and so more than one consignor's shipments are transported with the same vehicle at the same time. The content of each truck is carefully planned, making sure the different consignments can be shipped together.
Groupage service is based on weekly fixed schedule between HUB's (fixed pickup / delivery points). Smaller consignments are collected domestically, loaded onto the trucks at the local HUB and delivered to the nearest HUB to their final destination. That HUB then arranges for them to be delivered out locally to the delivery point. In order to ensure the quality of our service, they are operated with frequent departures and fixed schedules.
LTL SERVICES
On demand service: LTL
From one box cargo up to FTL cargo
ADR cargo – dangerous goods
Alcohol products and whisky cargo (fully insured for transportaion of these types of cargo)
Temperature controlled cargo
Cost effective pricing
Door-to-door delivery
Reasonable transit time
LTL - KEY REGIONS
European Union
Baltic States
Scandinavian region
Commonwealth of Independent States (CIS)
The Balkans
Caucasian and Central Asian region
CUSTOMER BENEFITS - LTL
Export & import transport
Flexible booking – ordering – confirmation method
Long term committed subcontractors
Dedicated transport manager

local market knowledge
native language command

Daily & continuous customer communication
Customized reporting method
Value added services

24/7 hotline (optional if required)
Milestone reporting of shipment
customs clearance
documentation (e.g. for ADR / temperature-controlled goods, etc.)

Regular pro-active feedback
European cross trade services
Eurogate UK has a proven track record and expertise in cross trade to support our customers in the United Kingdom. The international Eurogate network of 13 offices throughout Europe (CZ, HU, NL, B, PL) and our professional staff with thorough local market knowledge give us the ideal base to provide reliable, seamless and cost-effective cross trade solutions.
ADR freight forwarding
Eurogate Logistics has its own well-trained in-house DGSA (dangerous good safety advisors) for the freight forwarding of hazardous goods. In addition to this all relevant members of staff are ADR awareness trained and kept up to date with any changes in regulations. The DGSA expert's license has to be regularly renewed.
The expert checks the co-transportation of hazardous goods, gives advice, saves time, protects our customers from possible fines, and prevents the difficulties of transhipment.
As many of the routings combine road (ADR regulations) with sea for ferry crossings (IMDG regulations) we ensure that all combined cargo is acceptable for shipment prior to despatch. Dangerous goods notes received from our customers are checked for accuracy and any problems reported back prior to despatch.
If you require any specific information or advice on the carriage of dangerous goods, please do not hesitate to call or email Eurogate Logistics will be pleased to assist.
Eurogate Logistics cooperates with reliable subcontractors whose employees are also trained in the transportation of hazardous goods and have the necessary permits. These subcontractors have the equipment and fleet which is in all aspects compliant with the regulations regarding the transportation of dangerous goods. Devices and specialists fulfilling specific requirements also provide a greater guarantee for the safe shipment of consignments.
Eurogate Logistics undertakes the forwarding of any shipment* – from full loads to single pallets we carry hazardous cargo for a wide range of customers on a regular basis. (*Exception: explosives, radioactive substances.)
Tempered/Chilled part loads
The service includes the professional organization of the transportation of special and highly sensitive commercial goods, which, depending on the nature of the goods, requires cooling or tempering (e.g. at constant temperature), otherwise the goods may be damaged. Our trained staff have special product and freight management knowledge on how to deliver such goods and access to specialised vehicles for temperature controlled transportation.
Our customer service solutions
Track and trace if required
Customised reporting system if required
SOP preparation if required
Information flow management