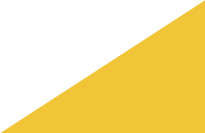 Our comprehensive service includes organization of export and import, Full Container (FCL) and Less than Full Container (LCL) shipments, after-sales, customs services and project deliveries to anywhere in the world. We are in partnership with leading shipping lines, maritime freight forwarders and several independent agents around the world and are members of both the Project Cargo Network (PCN) and HLPFI (Heavy-lift Project Forwarding International) organizations, which gives us a great deal of flexibility on deliveries to and from anywhere in the world.
Our customer service solutions
Customised reporting system if required
SOP preparation if required
Information flow management
In order to maintain the constant and consistent quality of our services, we regularly review customer satisfaction and our standardised freight forwarding processes, particularly in terms of speed, accuracy and reliability. ISO 9001, IATA CASS, IFLN, PCN.