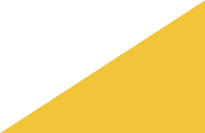 We always look for new solutions at Eurogate, so creativity and the pursuit of constant improvement and innovation is always of key importance. This pursuit of constant improvement makes our work exciting, our team versatile and the atmosphere great. It ensures we never get complacent when facing the constant and ever-changing challenges of our industry.
We are a leading international logistics service provider, our profile and market position enable our colleagues to get to know an incredible number of industrial sectors, companies, broaden their horizons and constantly develop their skills and knowledge.
Whether it is road, rail, air or sea, our services cover everything from transporting the largest machines either locally or to the other side of the world', to relocating an entire factory and its facilities to the middle of a desert or delivering a serum within 24 hours to a remote area. Our network and team are constantly expanding, we provide a solid background and professional knowledge. If you are looking for a great atmosphere and exciting challenges, please submit your CV and give yourself a chance to join us!
Fuvarszervező – Üzletkötő
Az ideális jelölt jó szervező készségű, motivált, önálló munkavégzésre alkalmas, energikus, rugalmas, nagy teherbírású személyiség. Ügyfélorientált, nyitott, oldott személyiség és jó a stressztűrő képessége. Munkája során a megbízói igényeket magas színvonalon teljesíti, a vállalat által a munkakörhöz rendelt célkitűzések, profitabilitás teljesítése mellett.
Read more
Our staff is our primary asset
Up-to-date professional knowledge
International & local market knowledge
Continuous development & training
Reliable company background