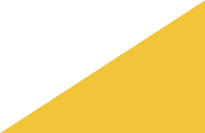 We provide a full range of air freight services to our customers with our direct airport presence, our global partner network and our decades of experience.
Direct presence
Our air and sea office at Liszt Ferenc Airport is located directly on the arrival/departurte base of the air carriers to facilitate the proper documentation of the goods to be transported by direct contact with the customs office, the airlines and their handling agents either in person or through the online system.
Our airport service includes:
+ Export & import.
+ Airport to airport through door-to-door service.
+ Economy consolidation and direct consignments.
+ Express services for urgent and "just-in-time" stock deliveries.
+ Daily collection and delivery.
+ Export and import customs clearance.
+ Transport insurance.
+ Competitive rates.
Customs clearance
We provide a full range of customs clearance through our reliable and experienced partners.
IATA CASS Membership
Our IATA membership provides direct co-operation with airlines and issuing freight documents.
Handling of special goods
In addition to regular commercial freight forwarding, Eurogate regularly handles dangerous and tempered goods and we deal with air transport that require special transport conditions.
Our customer service solutions
Customised reporting system if required
SOP preparation if required
Information flow management
In order to maintain the constant and consistent quality of our services, we regularly review customer satisfaction and our standardised freight forwarding processes, particularly in terms of speed, accuracy and reliability. ISO 9001, IATA CASS, IFLN, PCN.