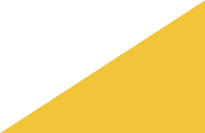 Our comprehensive service includes organization of export and import, Full Container (FCL) and Less than Full Container (LCL) shipments, after-sales, customs services and project deliveries to anywhere in the world. We are in partnership with leading shipping lines, maritime freight forwarders and several independent agents around the world and are members of both the Project Cargo Network (PCN) and HLPFI (Heavy-lift Project Forwarding International) organizations, which gives us a great deal of flexibility on deliveries to and from anywhere in the world.
LCL
Regular departure schedule of LCL container transportations all over the world.
FCL
We are in direct contact with the world's largest shipping lines, maritime freight forwarders and rail service providers.
Project and oversized delivery
We regularly perform project cargo beyond standard container deliveries.
Worldwide NVOCC – FCL & LCL.

Deliveries and consolidation of FCL (Full Container Load).
Deliveries and Consolidation (LCL – Less than Container Load).

Temperature controlled containers (Reefer Container).
Project cargo (special types of containers, oversized, overweight).
Multimodal transportation.
Transports door-door, port-port.
Direct communication, family company attitude.
+ Warehousing.
+ Flexible transit times, carrier routings.
+ On-forwarding and distribution.
+ Timely and accurate documentation.
+ Vendor consolidations.
+ Customs clearance.
+ Competitive rates.
By using a variety of shipping lines, Eurogate is able to offer the most cost-effective routing given your departure and transit time requirements.
TRANSPORTATION OF DANGEROUS GOODS
Inhouse DGSA (dangerous goods safety advisor)
All relevant staff are awareness trained
Documentation checked before shipment
Compatibility checking service
Advice and assistance offered for the shipment of all dangerous goods
Our customer service solutions
Customized reporting system if required
Information flow management
In order to maintain the constant and consistent quality of our services, we regularly review customer satisfaction and our standardised freight forwarding processes, particularly in terms of speed, accuracy and reliability. ISO 9001, IATA CASS, IFLN, PCN.