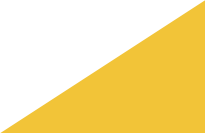 EurogateFerries is one of the the biggest provider of ferry tickets in European market. Thanks to our almost 30-year-experience in ferry markets we have solidified our position as a reliable partner among the leading shipowners in Europe.
Every day we meet the demands of the market and our key objective is customer satisfaction. Therefore, our team attempts at providing the most profitable services and solutions that are tailored to individual needs. Our clients and the increasing number of ferry bookings on all routes certify the highest standard of the services we render.
Eurogate Ferries as an authorised P&O agent in Poland and in Hungary offers competitive prices, availability of places and it offers a 24/7 booking system.
We offer ferry, bridges, tunnels and train crossings all over Europe, namely:
+ the English Channel and the North Sea,
+ the Irish Sea,
+ Scandinavia,
+ the Mediterranean
We serve not just these popular destinations but also the hard-to-reach and less popular routes. EurogateFerries is the exclusive agent of P&O Ferries in Hungary and Poland.
With EurogateFerries you can move faster and more comfortably in Europe, saving time, energy and money.
The package of ferry services offered is available on our website www.eurogateferries.com. All carriers, irrespective of the scale of their business, can use competitive prices with a very high level of services offered.
Take advantage of the wide range of ferry tickets, bridges, tunnels and trains. Move faster throughout Europe – save time, energy and money, by reaching your destination more conveniently.
Ferries
We offer ferry crossings all over Europe, namely in Great Britain, Scandinavia, Ireland or the Mediterranean countries. As a result of our cooperation with new shipowners we are constantly increasing our range of services, even to hard–to–reach destination.
Tunnels
Tunnel Mont Blanc connects the French Chamonix with the Italian Courmayeur, one of the main transalpine transport routes
Tunel Frejus connects the French Modane with the Italian Turin-Bardonecchia at the Col du Frejus Pass in the Koti Alps, one of the main transalpine routes transport.
Bridges
The Oresund bridge is located above the Sound strait and connects Copenhagen (Denmark) with Malmo (Sweden). Its length is less than 8 km.
The Storebaelt bridge offers a connection with a length of eighteen kilometers connecting the cities of Nyborg and Korsor. This replaced the ferry crossing, which was the main way of moving, shortening the travel time considerably.
Trains
Ralpin offers truck crossings on the routes of Freiburg (Germany) – Novara (Italy) and Basel – Lugano in Switzerland, saving driver's hours, reducing transport costs (eg road tolls, fuel consumption and vehicle operations) and caring for the environment through the decrease of carbon dioxide emissions.
Almost 30 years of experience
Authorized P&O agent in Poland
Cooperation with leading shipowners
Convenient online booking system - 24/7