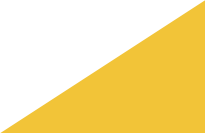 We provide complex logistics services by road through our continuously supervised, reliable subcontractor network and our own charter fleet. We transport full load and part load all over Europe and the CIS states as well as Central Asia. Eurogate handles a wide range of equipment from small vans, through 3,5 tonnes lorries, up to 24 tonnes ones. We strive to develop our FTL network by combining regular flows into roundtrips. Our LTL service is based on direct pick-up with favourable rates. We focus on calculating  and providing the best transit time including loading and unloading slots.
Our priority is to offer the best complex logistic solution tailored to our customers' needs. 
Our experts use the individual communication channel which are preferred by our customers (e. g. 24/7 control tower, workshops, reporting, shipment notifications). We aim at maintaining the highest level of service by continuous improvement programs based on exemplary cooperation in every stage.
Our Industry Specialisation
FMCG
Eurogate has been in partnership with several leading multinational manufacturers and traders for over 20 years. In addition to regular shipments, Eurogate performs temperature and hazardous good transportation, full and part load freight forwarding with time slot and optional online tracking systems (Track & Trace). In line with our customers' demands we provide time slot allocated loading and unloading services. Eurogate meets the sectoral transport and loading safety requirements. Eurogate provides capacity for peak/low season requirements, and manages scheduled transports as well as spot orders.
Paper & packaging
Fixing, loading and unloading of paper and packaging requires special expertise, vehicles and equipment such as Double Decker trailers, Joloda trailers with full safety equipment on board (anti-slip mats, edge protectors, straps including STF500 daN and alubars). The service is provided by professionals familiar with the unique features of the goods and vehicles.
Automotive
We deliver full load orders throughout Europe with short notice pre-order time. Our company has decades-long-relations with first and second tier suppliers in the automotive industry. Beyond the normal freight forwarding shipping procedures, many other factors must be taken into consideration such as route scheduling with contingency plan.  We manage an exclusively contracted fleet which consists of Standard, Mega and Double Deck trailers. If required we provide express deliveries with 24/7 monitoring.
Eurogate also does industry-specific direct van deliveries as well and complies with the transport and loading safety regulations, time slot and just-in-time delivery systems. Eurogate does oversized and project cargo shipments too.
Industrial
We manage high volumes of cargo both for international and domestic flows. We provide cost-effective transport solutions tailored to the size, quantity and value of the shipments. It is also possible to meet specific needs, such as creating customized loading plans for heavy machinery transport.
In order to maintain the constant and consistent quality of our services, we regularly review customer satisfaction and our standardised freight forwarding processes, particularly in terms of speed, accuracy and reliability. ISO 9001, ISO 14001, AEO-S.