Services //
Road
//
FTL & LTL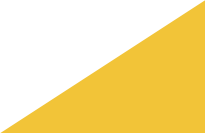 We provide complex logistics services by road through our continuously supervised, reliable subcontractor network and our own charter fleet. Eurogate handles wide range of equipment from small vans, through 3,5 tonnes lorries, up to 24 tonnes. We strive to develop our FTL network by combining regular flows into roundtrips. Our LTL service is based on direct pick-up with favourable rates. We focus on calculating  and providing the best transit time including loading and unloading slots. We transport full load, part load and all over Europe, Russia and the CIS states as well as Central Asia.
FTL & LTL services
FTL & LTL
On demand service: FTL&LTL
From one box cargo up to FTL cargo
ADR cargo – dangerous goods
Temperature controlled cargo
Time slot management
TMS (transport management system) system access
Cost effective pricing
Reasonable transit time
Express delivery
Shorter transit time
Door-to-door delivery
Four-hand driver transport
Key regions
European Union
Baltic States
Russia
Commonwealth of Independent States
The Balkans
Caucasian and Central Asian region
Scandinavian region
Customer benefits
Export & import transport
Flexible booking – ordering – confirmation method
Long term committed subcontractors
Dedicated transport manager

local market knowledge
native language command

Daily & continuous customer communication
Customized reporting method
Value added services

24/7 hotline (optional if required)
Milestone reporting of shipment
customs clearance
documentation (e.g. for ADR / temperature-controlled goods, etc.)

Regular pro-active feedback
Stand by trailer
Stand-by trailers can optimise loading and warehouse capacity utilisation. In order to fulfil the expectations of our customers, reduce waiting time of drivers, and optimisze warehouse operations, we offer Stand-by-trailers and Drop & Pull services on daily basis.
Double decker
The transport costs can be significantly reduced by loading non-stackable goods on 2 decks due to space utilisation, in terms of low weight and defined height pallets (max.130 cm).
Russia and CIS
Due to the thorough and comprehensive understanding of the regulations of the destination and transit countries, we provide fast and inexpensive transit for tens of thousands of tons of goods each year since the foundation of Eurogate Logistics Group. Our more than 25 years of experience allows us to offer the best solutions for Russia and CIS countries. We are in a long term partnership with customs clearance agencies, and we have access to regular permits (CEMT).
The Eurogate charter fleet consists of the latest environment-friendly trucks with a variety of superstructures which enables us to meet any requirements for various cargo might need (e.g. temperature controlled, boxed, sealed, etc.). We have long term partnership with our carefully selected carrier subcontractor network, who undergo continuous quality control, in order to ensure the highest standard of services.


115
Standard 13,6m: 2,7m
Euro 5/6


60


50


40
Domestic Standard
Euro 4/5


20
Coil Mulda Trailers
Euro 4/5


10
Double Decker Trailers
Euro 5


5
Our customer service solutions
Customized reporting system
Information flow management